In the early morning hours of December 13, 1979, Vanessa Reggettz and her two young children, Paul Eric and Bernadette, were murdered in their home in St. Albans, West Virginia. All three had been strangled to death with electrical cords from the home. Paul Eric had been placed in the bathtub, Bernadette had been hanged over a door, and Vanessa had been stabbed with a pair of scissors after being strangled. Paul Reggettz, the husband of Vanessa and father of Bernadette and Paul Eric, was immediately taken into custody and questioned. After being interrogated for hours, he confessed in graphic detail and reenacted the crime for investigators. Paul Reggettz was indicted on three counts of first degree murder, and held in pre-trial detention for 11 months.
In October 1980, West Virginia State Police investigators traveled to Ohio to question John Moss. After picking up Moss from the Mansfield State Reformatory, where he was incarcerated for an unrelated crime, troopers Mike Smith and Terry Williams drove him to Parkersburg, West Virginia. On the way, troopers claim he confessed to the Reggettz murders and waived his Miranda rights. John says that Smith beat him while John was handcuffed to the car's headrest, and denied John the right to an attorney. John had a Bible containing his attorney's contact information which was introduced into evidence at trial, with its binding broken. John also says that the police pulled over on the side of the highway and told him "this is where they'll find your body" if he didn't tell investigators what they wanted to hear.
At Parkersburg, the police tape-recorded a confession from John after he signed a waiver of his Miranda rights. The tape stops three times, which the police offered inconsistent explanations for. John says the police stopped the tape to beat him with a phonebook. John's version of events in the confession are inconsistent with critical facts from the actual crime scene. Three days later, John was returned to Mansfield, and while en route from West Virginia to Ohio, police say John confessed orally again. No note of this confession was made for months, and its alleged existence was only made known to John's attorney days before the trial was to begin. Armed with these confessions, Kanawha County, West Virginia authorities charged John with three counts of first degree murder and brought him to Charleston to stand trial for the Reggettz slayings.
John was brought to trial in Kanawha County in 1985, and the prosecution used three main arguments: 1) John confessed three times, 2) blood stains found in the house not matching any member of the Reggettz family matched John's blood type, and 3) items purportedly stolen from the Reggettz home were connected to John, including a set of silverware John gave to a friend's mother, a camera, and two guns.
John's defense team argued that his confessions were coerced by police, that the blood found in the house only matched John's type and could not be directly linked to him, and that the "stolen" items were items that John had bought. The items had no identifying markers tying them to the Reggettzes, and neither of the guns were ever recovered. John was convicted of three counts of first degree murder and sentenced to life in prison without the possibility of parole in 1985, and again in 1990 after his first trial was thrown out for judicial errors in jury polling and prosecutorial misconduct.
The Case for John's Innocence
There are many problems with the evidence against John which raise reasonable doubt as to his guilt. Fred Zain, the forensic lab technician who tested the blood samples in this case and testified at trial was later convicted of falsifying blood evidence in over 134 cases spanning decades. Zain got his job on false credentials, having failed his college biochemistry courses and dropped out of an FBI forensic training program. Fred Zain died in 2002 before he could serve prison time for his crimes. The West Virginia Supreme Court has ruled that any testimony given by Zain should be discounted.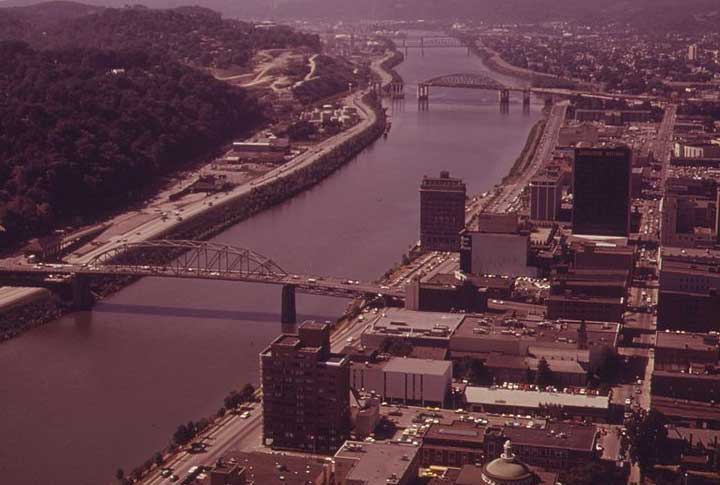 John was reported to have stolen a .22 pistol and rifle, which were never recovered. He said that he threw away the pistol after it broke when hitting Vanessa Reggettz in the head. This is highly unlikely as it would require a tremendous amount of force to break a metal firearm on a human head and no such massive trauma was found on her body. John claimed to have broken down the rifle and given it to his brother in Cleveland, but it was never recovered. In his confession, Paul Reggettz said he threw the guns in the river, a possible explanation for their disappearance.
John was alleged to have stolen a Kodak Handle camera from the Reggettz household, and one was recovered at his home in Cleveland. John says that he and his sister both had the same kind of camera at the time and no markings identified the camera as belonging to the Reggettzes.
John was alleged to have stolen silverware from under the Reggettz Christmas tree and given it to Arbutus Johnson, the mother of one of John's friends. Mrs. Johnson did receive silverware from John as a Christmas present, but John says that he purchased the silverware himself. The silverware set was a common one, without marks identifying it as belonging to the Reggettzes.
John's recorded confession shows telltale signs of police coercion. He answers in mostly yes or no responses, with the police feeding him details rather than John telling the police what happened. He says that he stabbed the wife with a knife when she was stabbed with scissors. John says he hit the wife with a gun in the kitchen, which would have left a blood trail to the bedroom where she was found. No such blood trail existed. The tape mysteriously stops three times, and this is when John says the police would beat him until he gave the answers they were looking for. This recording also violated West Virginia law requiring the prompt presentment of juveniles to a neutral judicial officer so that it can be made sure that juveniles understand their rights prior to questioning.
Judge John Hey presided over John's 1985 trial and set the stage for his convictions. Judge Hey was later convicted of sexual harassment and was known to be intoxicated while on the bench. His errors led to John's first trial being overturned, as he failed to ask the jury about their exposure to reports surrounding the case and allowed the prosecutors to make inappropriate remarks about John in their arguments.
John has been incarcerated in West Virginia for 38 years, filing numerous appeals alleging ineffective assistance of counsel; and challenging Fred Zain's testimony, the validity of his confessions, and arguments about the purportedly stolen items. His appeals have thus far been unsuccessful, and without new evidence, his options for further appeals are limited.
John keeps in contact with his family and friends, who continue to believe in his innocence. John enjoys woodworking in prison, where he makes baseball bats and jewelry boxes. Although his appeals have failed so far, John still has hope that the courts will one day clear his name.